America offers so many hunting opportunities that you can never leave the country and feel like you haven't explored even half of it. However, we all yearn for diversity, and sometimes it feels like that longing can be fulfilled somewhere beyond the ocean. European hunting culture dates back millennia and each country tries to maintain its unique hunting rituals and traditions. Knowing them is an act worthy of any hunting enthusiast. But culture isn't the only attraction for American hunters. The chance of finding yourself in a different ecosystem and spotting game species you've never seen before can outweigh any desire to learn more about the culture. Some species are a modified form of what you've seen before, but others are new that you'll never see in the United States.
If you let that feeling of exploration take over and you end up finding your way around Europe, you'll be surprised at how different the local hunting laws are. On top of that, European cultures have a different attitude towards firearms. Nobody's gonna snatch you away 6.5 Creedmoor shotgun (if you manage to save it properly beforehand, that is). But be prepared that hunting is only available through the services of hunting outfitters. Hunting trips in Europe are a different experience that you will not regret having acquired.
Austria
A centuries-old hunting culture and scenic landscapes you won't find anywhere else on Earth make Austria an ideal destination for international hunters. The hunting lifestyle remains an essential part of Austrian culture, with families passing down hunting traditions from one generation to the next. There are over 130,000 hunters in Austria, and considering the population of around 9 million, that's a very decent number. The landowners of the hunting areas as well as the Austrian hunting institutions strive to maintain a good population of wild animals and to preserve the security of the habitats. Local hunters have long been seen as role models for their exemplary ethical values ​​and deep knowledge of nature. Arriving in Austria, you can expect high quality hunting services and hospitality radiating from every corner.
Austrian hunting laws may seem too complicated, especially compared to US laws. For this reason, we strongly advise you to seek the help of hunting outfitters. They will help you obtain a hunting license (provided you have a valid hunting license) and choose the best area to hunt. Outfitters will also guide you through confusing hunting laws. Note that there are several restrictions on the types of weapons you can use. For example, a semi-automatic 308 rifle won't pass the check, but its latched variant is completely permissible. In short, you are not allowed to use automatic and semi-automatic rifles, shotguns with a capacity greater than two cartridges, bows and electronic optical devices. You can only keep trophies like antlers or heads, but nothing more.
Speaking of trophies, the variety of games found here is nothing like in the United States. Here you can find deer, roe deer, chamois and mouflon native to Europe, as well as more common animals like wild boar, badgers, pheasants and partridges. Local hunters honor and respect game through a number of rituals and exclamations, such as blowing a hunting horn and singing songs. You can join in this celebration of the hunting lifestyle and learn quite a bit about the local culture.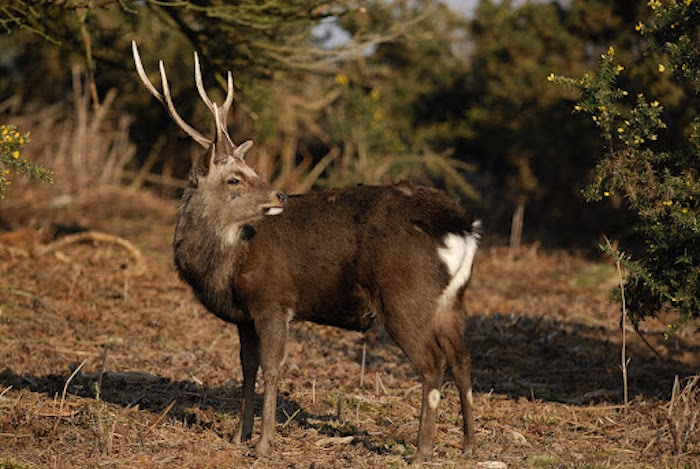 UK
The beauty of many hunting grounds scattered across the islands of the UK is praised in hundreds of poems. The Scottish Highlands alone are a place where you can spend weeks hunting and admiring nature. The tradition of stalking, deeply rooted in UK hunting history, is carefully maintained and revered to this day. If you are a fan of deer hunting on foot, then a visit to the UK is a must. England, Wales and Scotland are home to a wide variety of deer species that will raise the eyebrow of even the most seasoned hunter.
You can expect to encounter red deer, fallow deer, and roe deer native to the area, as well as some species from around the world that have been introduced here and call this location home. An American hunter will see familiar muzzles like that of the Sitka deer, and new muzzles like that of the Pere David deer, hog deer, muntjac, and a marvelous Chinese saber-toothed water deer, colloquially named vampire deer. A deer hunting Shangri La, you might think, and would be absolutely right to. There are also plenty of opportunities for waterfowl hunting as well as fox and rabbit hunting. The hunting laws are less strict here than those in Austria, but we still suggest that you have your hunting trip planned by an outfitter.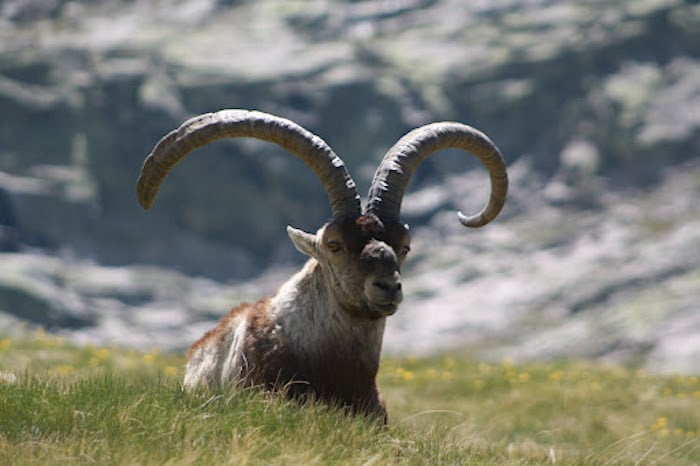 Spain
Mountains are a prominent landmark in the majority of European countries, but Spain's mountains are unlike anything you've seen. They crown the northern, south-central, and western regions of the country and abound with hunting opportunities. The mild Mediterranean climate diversifies the process with a unique twist that can be recognized by California residents. Spain is known as the ultimate destination for ibex hunting as there are up to four subspecies living in different parts of the country. The Gredos ibex can be seen in the Gredos Mountains not far from Madrid; the mountains of Valencia are home to a large population of Beceite ibexes; ibexes from the southeast and from Ronda roam the coastal mountains of Andalucia.
In case this quadriga doesn't interest you or you prefer variety to all the rest, there are plenty of other big game. If you want to stay in the mountains, chamois hunting is another option available to you. You can also come across Iberian wolves, Barbary sheep, mouflons, fallow deer, roe deer, deer and wild boar. The latter three can also be spotted during traditional Monteria hunts, a must for anyone wanting to learn more about Spanish hunting culture. Bird hunters will also be very busy, with an abundant population of red partridges being their main attraction. Spanish hunting laws are not that comprehensive and seem confusing to those used to well-stated requirements and restrictions. Local hunting outfitters will guide you through the process. You will only be able to receive your trophies approximately five months after your hunt due to customs bureaucracy. If you are not in a hurry, this is no obstacle, because the Spanish hunt is definitely worth it.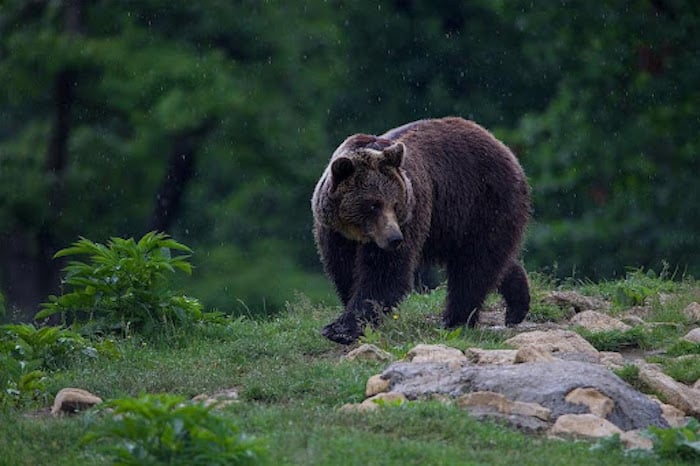 Romania
The homeland of the legendary Count Dracula has not lost its primal appeal. Romania's vast forests are home to an abundance of game species both familiar and somewhat foreign to American hunters. You can expect to see wolves, brown bears and wild boars sharing untouched forests with red deer, roe deer, fallow deer and chamois. Romania's dedicated game management secures the largest population of brown bears and Eurasian wolves in Europe. The bears are gigantic, often exceeding 800 pounds, and are therefore considered the kings of the local forests. The Carpathian Mountains are home to herds of red deer and chamois larger than their Western European relatives. They are also quite a sight to behold.
The hunting experiences one can have here are far from monotonous. Stalking, stalking, calling, bait hunting, driving with beaters – the options are many. The hunting seasons for each animal are regulated but are quite different from each other. Deer season lasts 5 months, while red deer season only lasts 11 days. Brown bears can be hunted in spring and fall, and the wolf hunting season lasts from September to the end of March. About half of Romania's land is covered in natural ecosystems, so anyone who comes here to hunt is sure to have a great time.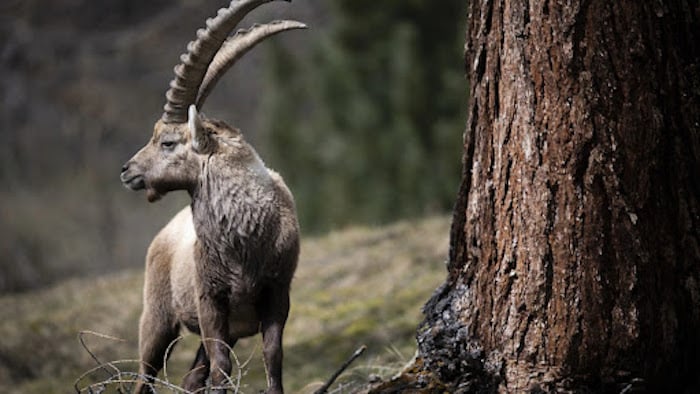 Fruit salad
Hidden among pristine forests and cloud-breaking mountains lies the heart of the Balkans, North Macedonia. The country is sparsely populated and densely forested. It's hard to imagine an environment more conducive to the breeding of wild animals. Here you will find many of the now familiar European game species such as chamois, mouflon, fallow deer, roe deer, red deer and wolf. Macedonia has an abundant sheep and goat population which attracts many wolves. This fact makes Macedonia the place of wolf hunting par excellence in Europe. Another European exclusive, a kri kri ibex, was once imported from Greece to Macedonia. Along with the aoudad and axis deer, the kri kri ibex is another popular hunting attraction. The level of difficulty varies from mountain hunting to hill and plain hunting. Given the relatively small size of the country, you have an excellent opportunity for a combination hunt, both in terms of game and style.