Illinois has some of the most beautiful hiking areas in the state.
State parks alone have over 270 trails that total over 700 miles. Each region of the state offers many different landscapes to enjoy.
You can encounter rugged cliffs with waterfalls at Starved Rock State Park in northern Illinois, forested ridges at Fox Ridge State Park in central Illinois, and huge sandstone cliffs at Giant City State Park in southern Illinois.
I have never been disappointed on the many hikes I have done across the state.
Fall and winter are my favorite times of year to hike. The insects are gone, the air is fresh and there is a feeling of peace. If you're like me and like to hike in the fall and winter months, you'll need to take some precautions during hunting season to stay safe.
First, know the dates of the hunting season. There always seems to be an open season for hunting, but the most popular hunting season tends to be deer season. From archery season to firearms to the end of winter, there are plenty of dates to keep in mind. Bow deer hunting usually begins on October 1 and continues until mid-January, while many gun seasons are scattered throughout October, November, December and January.
I recommend that you write these dates on your calendar to avoid any unpleasant surprises. To see a complete list of hunting seasons and dates, visit the Illinois Department of Natural Resources website.
Next, find out where hunting is allowed. Private land is open for most hunting seasons, but I'm sure the only private land you hike on is your own.
Many of our state parks and public conservation areas offer hunting opportunities. Some areas may be closed or partially closed to hikers when hunting. Be sure to check with the site before you hike. No one wants to have a negative encounter trying to enjoy a bit of nature.
Hikers can enjoy the trails most 365 days of the year. I think we can share the outdoors with other outdoor enthusiasts. But if you must hike during hunting season, go mid-day when there's usually less activity. Hunters usually leave in the wee hours of the morning and at dusk. Avoid hiking at sunrise and sunset when visibility is less. Weekends also tend to be busier than weekdays. Don't forget that you also have the option of hiking in areas where hunting is not allowed.
Make a fashion statement. Wearing a bright orange hat, vest or coat during hunting season is one of the most important things you can do to stay visible and safe. If fiery orange isn't your color, bright red or another bright color is better than nothing. Avoid wearing earth tones and white. The white resembles the hindquarters of a white-tailed deer. No one wants to be confused with this.
Do you like hiking with your dog? No matter how well-behaved your dog is, the safest place for him during hunting season is indoors. I know some animals need to be outside as much as you do, so take steps to protect them too. Always keep pets on a leash. Many public spaces require dogs to be kept on a leash regardless of the season. This is especially important during hunting season. I also recommend dressing your pet in bright orange. You could get cute matching vests and make a statement together.
While I know many of us go out for some peace and quiet, making noise while hiking during hunting season can be a good idea. Talk to your dog, whistle a tune or why not try your best impression of Freddie Mercury. It will make noise. I guess you could just gather some friends and hit the trails together.
While hunters may not like your take on Bohemian Rhapsody, everyone will stay safe and maybe have a laugh. Be careful.
My Town: Clint Walker's Memories of Coles County From the Archives
Cosmic blue comics
Mattoon Arcade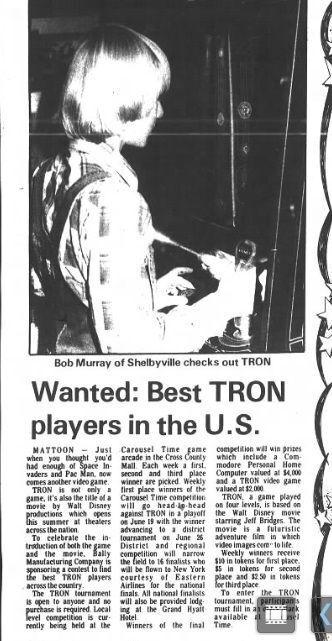 of Icenogle

Cooks Mills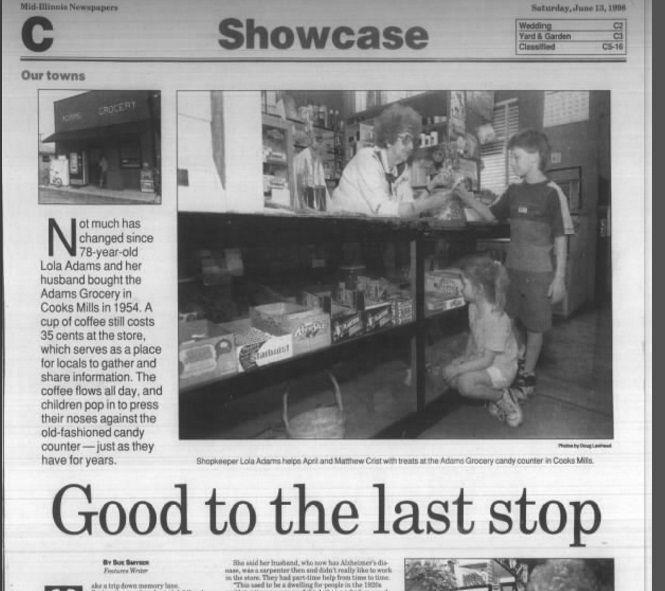 Mr Music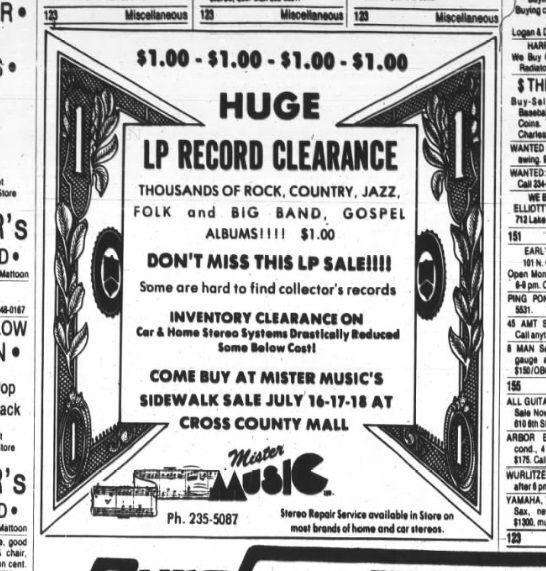 sound source guitar throw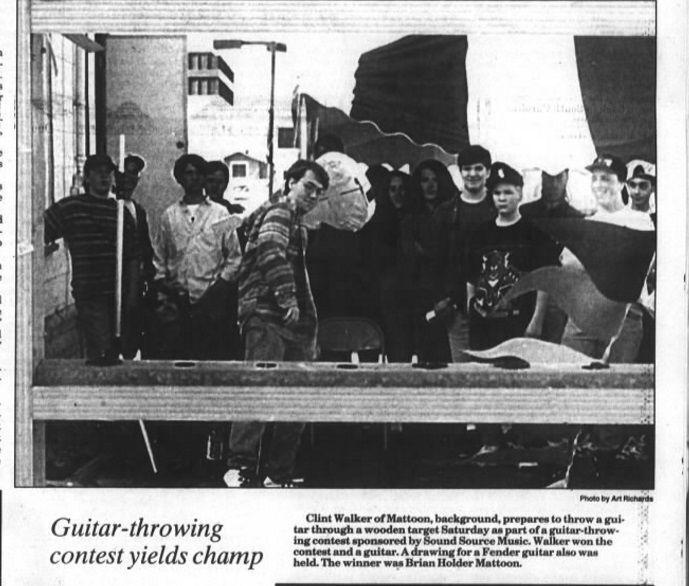 At Vette's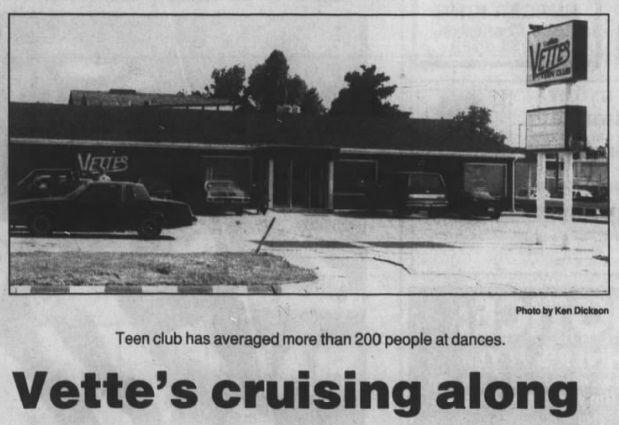 FutureGen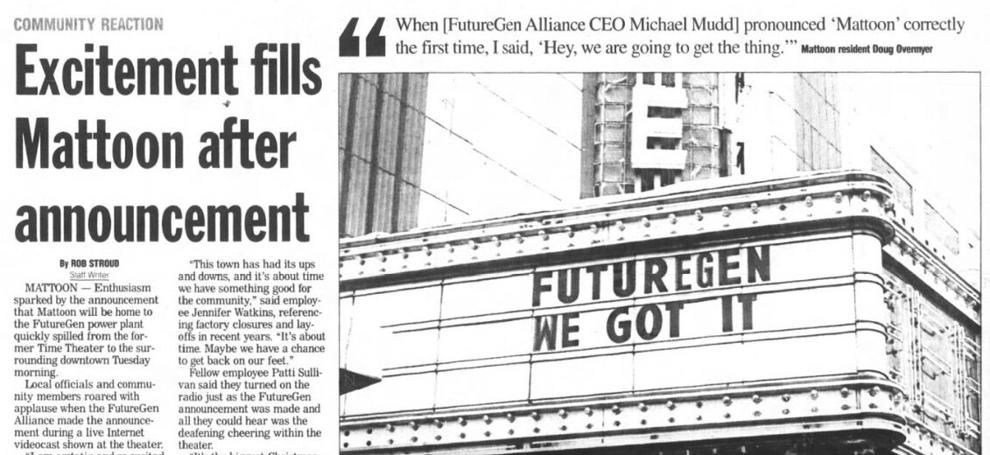 Illinois Extension leads public outreach for the University of Illinois by translating research into action plans that empower Illinois families, businesses, and community leaders to solve problems, make informed decisions, and adapt to changes and opportunities.